Main
Message from the Chair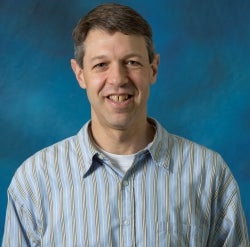 Welcome to the spring 2019 issue of By the Numb3rs. The arrival of spring brings us many natural mathematical marvels to ponder: the energy minimization in the shapes that new leaves assume as they emerge and grow, the fluid dynamics in cloud formations, the collective behavior in flocks of migrating birds (all of which are related to areas of research by our faculty) and more. These were complemented by a bevy of our own mathematical marvels, ranging from student research projects to artistic displays around the mathematical theme of "Light, Flow, Interact," that were on display at Math Fest here in Thackeray Hall at the start of April. I encourage you to check out the pictures and read more about Math Fest inside this issue.
In addition to our mathematical celebration, this spring has provided opportunities to celebrate accomplishments by our faculty members, who were recognized for excellence in teaching and mentorship; our graduate students, who received prestigious fellowships; and our undergraduates, who achieved stellar performances in mathematical competitions and received research awards. For more details, read on! Another exciting April event featured in this newsletter was the first activity of our new AWM (Associate for Women in Mathematics) chapter, a panel on challenges confronting women in academia. We look forward to the continued activities of this chapter in supporting women in our department and more broadly in STEM.
It's hard to believe that graduation is over. Campus has been transformed as students have left for summer jobs, research, and travel, while we turn our attention to our own research activities, including upcoming conferences at our Mathematical Research Center. You can read about one of these, on certain classes of discretizations involved in the numericalsolution of partial differential equations, in this newsletter, and we'll be sure to fill you in on others in upcoming issues.
As always, please keep in touch - we would love to hear from you! You can use the "Stay in Touch" tab on the newsletter to provide any news you would like to share with us. We also encourage you to visit our web page www.mathematics.pitt.edu for the latest news about the Department of Mathematics and for information on how to contact us. We hope that you enjoy the newsletter, and we hope that you encounter many more mathematical marvels to ponder in the spring and summer months ahead!
-Prof. Jonathan Rubin, Department Chair
Provost Awards for Excellence in Mentoring
Dr. William Layton was awarded the 2019 Provosts Award for Excellence in Mentoring. This award recognizes faculty members who demonstrate outstanding mentoring of graduate students seeking research doctorate degrees. Dr. Layton summarizes his mentoring philosophy in an interview with The Pitt News, which can be found here.
Tina and David Bellet Teaching Excellence Award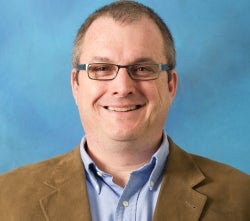 The 2019 Tina and David Bellet Teaching Excellence Award was awarded to Dr. Jeffrey Wheeler. The award recognizes outstanding and innovative teaching in undergraduate studies in the School of Arts & Sciences. His interview with the University Times, in which he elaborates on his teaching styles and what the award means to him, can be found here.